This shop has been compensated by Collective Bias, Inc. and its advertiser. All opinions are mine alone. #CollectiveBias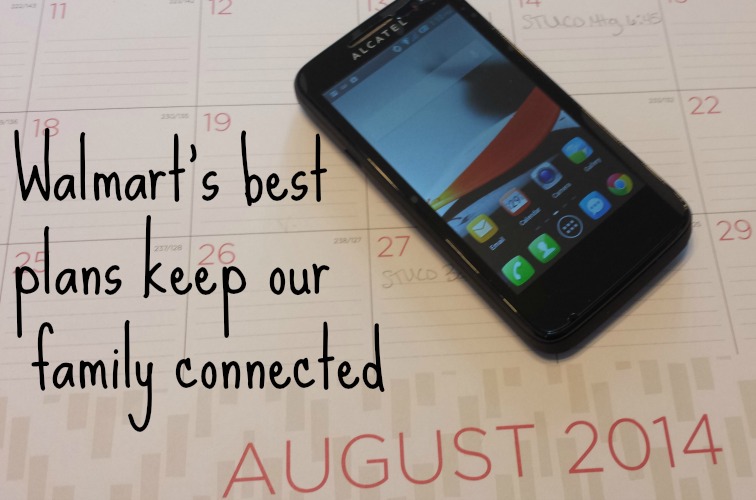 The problem
Having three kids in school means you have to juggle calendars – a lot. When you add extracurricular activities like football, volleyball, student council, and other after school events into the mix, things can get a little chaotic. Throw in some doctor's appointments and there are weeks where it feels like our family calendar teeters dangerously close to the realm of insanity. Since the majority of the school week involves rushing children from one place to another, it's easy to lose track of who is going where. We need to be able to contact each other easily. We decided to purchase cheap wireless plans for our two oldest kids. That way they don't have to borrow someone else's phone if their after-school meetings end early or if we happen to forget to pick them up.
Admit it. You've forgotten what time your child's after school activity was over, too. That's why our kids have phones now. We'll be reminded if we do inadvertently forget what time we're supposed to pick them up.
While shopping for phones for the kids, it became very obvious that Christy was in desperate need of a new phone. My wife never complained about the quality of her phone, but it was pretty apparent that her not-quite-smartphone really wasn't going to cut the mustard anymore. She needed something that was lightweight, durable, and could manage all of our calendars and contact information. And a good camera would be nice. Oh yeah. It also needed to be affordable. And it needed to be part of a reliable network. Dropped calls are not acceptable.
Finding a quality phone and plan that fit our budget started to feel like a tall order.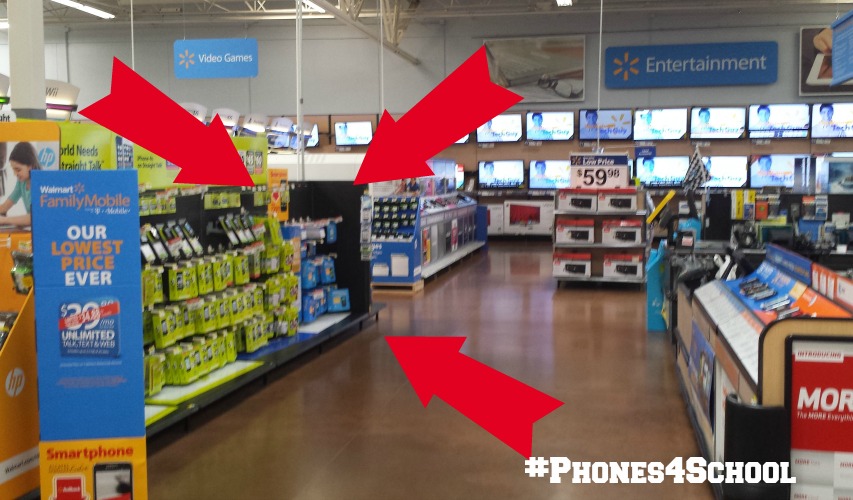 Walmart best plans to the rescue!
Just in time for back to school shopping, Walmart has an incredible rollback deal on the Alcatel One Touch Evolve smartphone. Regularly priced at $79.88, it's currently available for $29.88. That's perfect for your #Phones4School shopping!
It's really tough to beat Walmart Family Mobile as your service provider. They have recently dropped the price of their Unlimited Talk, Text & Web plan to only $34.88 a month. It's a pretty remarkable deal. One we couldn't pass up.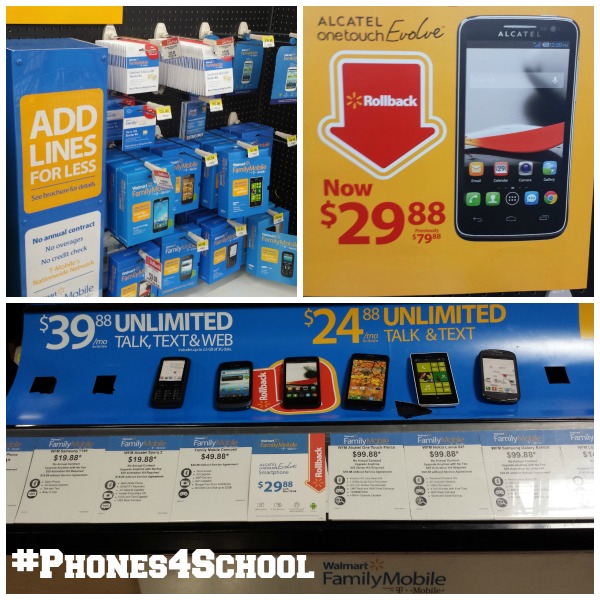 In addition to the great deal on the phone and the lowest priced unlimited plans around, Walmart Family Mobile has also taken to twitter to share some great tips for your phone. Oh, and they also have a sense of humor…
Q. What do you get when you cross a phone with a pair of pants? A. Bell-bottoms! *rimshot* … errr… hello, is this thing on? *taps mic*

— WalmartFamilyMobile (@FamilyMobile) August 3, 2014
Why not give them a follow? It'll be worth it.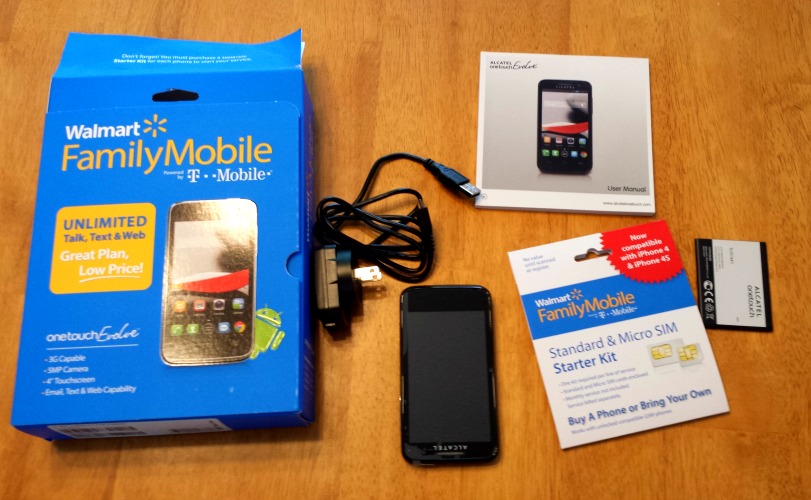 As you can see, the phone comes with your standard equipment: a battery and a charger. It feels pretty sturdy for a smartphone. It comes with plenty of apps already loaded on it, but I went ahead and downloaded Instagram so it would be ready for Christy to start sharing her amazing photography skills. Because the camera? It's pretty good.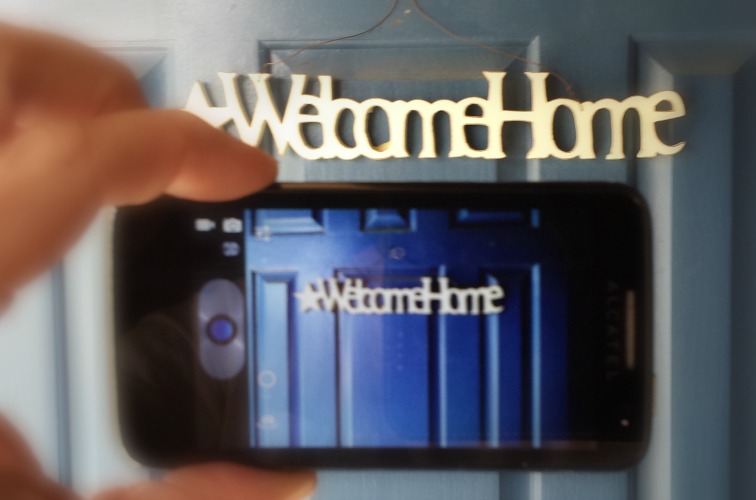 Now that we have upgraded Christy's phone and her plan, we'll be able to keep our family connected throughout the school year. Christy and I can sync our calendars to make sure we don't miss any important appointments. If I'm sneaky enough, maybe I'll be able to schedule a surprise date night or two on her calendar, too. We'll have to wait and see about that one, though.
And if we do happen to miss an appointment for some unexpected reason? Walmart's best plans will keep our family connected all school year long.