This shop has been compensated by Collective Bias, Inc. and its advertiser. All opinions are mine alone. #TryTENAMEN #CollectiveBias
Be sure to check out all of the ways TENA® MEN™ helps you face getting older with comfort and confidence by hovering over the image below.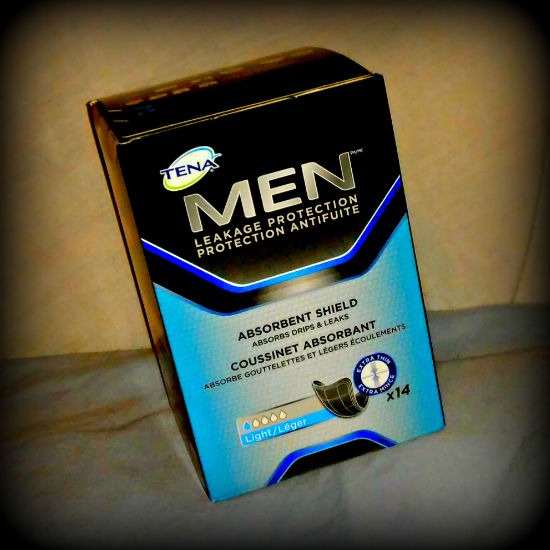 Time sure does fly by, doesn't it?
One minute, you're scrambling in a store, trying to find the right bag of candy. The next minute, you're celebrating the 20th anniversary of your engagement. It seems like yesterday that I was cradling our firstborn in my arms, welcoming him to our world. Now we're talking about career choices, making college visits, and preparing for life after high school.
They warned me about this. They probably warned you about this, too.
"Don't blink," they said. "It'll all go by too quickly."
I've heard this quite a bit over the years. And it's probably wise to heed that warning because it's true. Time really has flown by. I've talked about it before. And I'm sure I'll talk about it again. I haven't gotten old. But I've definitely gotten older. And I don't think I'm as prepared as I should be.
I wish, however, that people would have also warned me about some other more practical issues that come with getting older. Don't get me wrong. My family, teachers, mentors, and other important adults in my life did a great job of preparing me for adulthood. I just wish they would have warned me about other issues that come up when you get older. I'm not talking about the high-level, philosophical things like making the most out of each day or seizing the moment or anything like that. No, these are nitty-gritty, ground level, practical things that people forget to tell you about getting older. As a public service, I'm passing along three things people don't warn you about growing older.
3 things about getting older that they don't prepare you for:
1.) Crazy hair. Everywhere. It's inevitable.
My uncle used to have black hair when he was young. By the time he was in his early twenties, his hair had turned a silvery gray. I guess I should have taken that as a warning sign that my hair color could turn. But I didn't. Until one day I realized that my sandy-brown hair had turned a white form of gray. Although I could have and maybe should have paid attention to the signs, no one really did anything to prepare me for the emotional toll that occurs when your hair starts to turn gray.
I know. I know. Some have referred to having gray hair as being a "crown of glory" and is a sign of a good life. But when you first notice that streak of gray in your hair, it's rather jarring.
Some of my friends don't have that problem. That's because they've lost all of their hair. I'll be honest. Discovering gray hair was earth-shattering. I'm not sure how I would take it if I wound up bald, too.
I realize the whole hair on top of your head (or lack thereof) situation really comes down to two choices: fight it by dyeing it. Or accept it. I've chosen to accept it. I've come to grips with it. And that's OK.
But that's not the craziest hair I deal with!
Nose hair!
It's the worst. And it just keeps growing. And if you couple that with the hair that keeps growing out of your ears?
Insanity.
No mentor of mine ever mentioned anything about how to cope with the forest that keeps growing from your ears and nose. So I guess it's time to find some nose hair clippers. I know there's a scientific reason for the continual growth of nose hair. But I don't think I'm quite to the level of acceptance for such a bizarre and annoying event that never stops.
Ever.
2.) Leakage
It's time to get real for a minute. Y'all OK with that? Good. Because this is important.
Did you know that, according to TENA® MEN™, 3.4 million men suffer from Unexpected Leak™? That's something nobody ever mentioned when they talked about what happens when you get older. And if you're a man who is experiencing this unexpected event, you are not alone.
Available in store and online at CVS, TENA® MENTM Protective Shield is available to help men take charge of their lives. I know it's not anything anyone likes to talk about, but thanks to its discreet look and absorbent core, TENA® MEN™ Protective Shield provides effective protection so you can tackle your day with confidence. They're designed with the male anatomy in mind, providing comfort and security against light drips and dribbles.
During the week of October 22, if you buy one TENA® MEN™ product, you can get a second at 50% off. This deal is available both in-store and online. If you've ever dealt with this uncomfortable situation, why not give TENA® MEN™ Protective Shield a try? Just hover over the photo below to make your purchase. It's really that easy.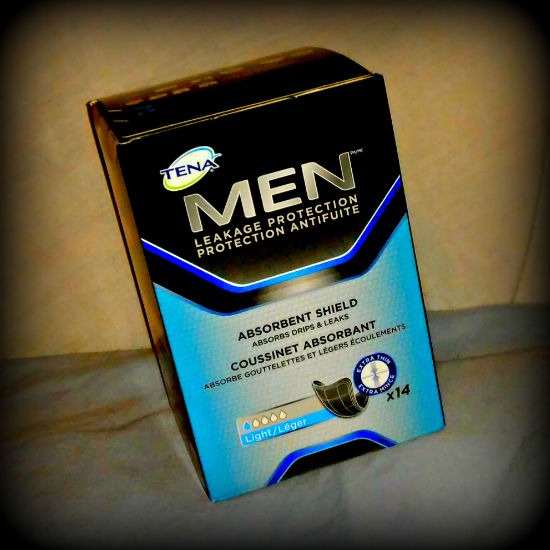 You've got nothing to lose and comfort, security, and confidence to gain.
3.) Hearing your favorite band on the Classic Rock radio station.
Classic Rock radio. That's a station reserved for the likes of the Greats from the 60s and 70s. Right?
That's what I've always thought. And it makes sense. That's what was considered "classic" rock when I was growing up.
But what happens when that radio station plays a song from a band you used to listen to when you were in elementary school? It's such a strange feeling. And it's one that nobody prepared me for. It still only seems like yesterday that my friends and I were rocking out to our favorite songs in my family's basement. And now these same songs are in heavy rotation on Classic Rock radio stations.
It seems to me that there are two options when this happens. You can change the radio station and pretend you didn't hear anything. After all, it was probably just some type of glitch. That song that you listened to can't possibly belong on an oldies station like that. Right? It hasn't been that long ago. In other words, you could simply choose to life in denial for the rest of your life. The other option is to just accept it. You grew up listening to some legends and their music is still amazing some 30 years later. Go ahead.
Rock out anyway.
I mean, since nobody prepared us for this, we're kind of making it up as we go along, anyway. Right? So why not have a little fun in the process?
The following two tabs change content below.
Latest posts by Matt Todd (see all)