A few months ago, Aly asked for me to take a picture of her. It's probably my favorite one of her because it captures her in her raw energy and joy. That's our Aly. Always on the go. Always unpredictable.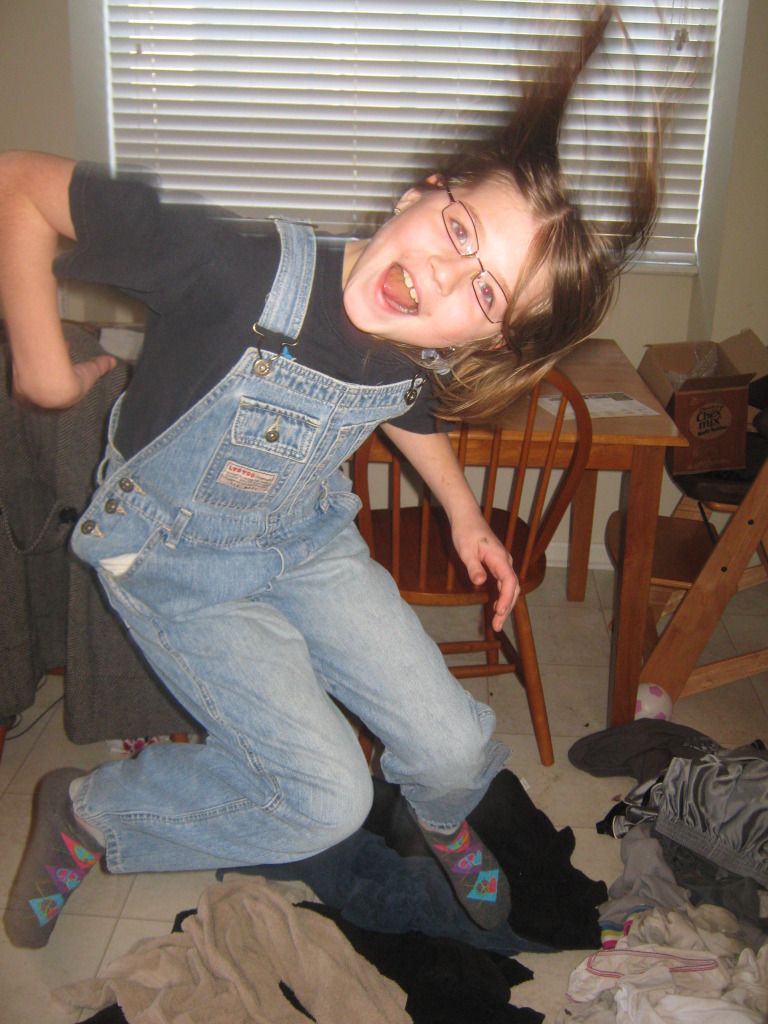 As you can see, there's never a dull moment at our house. With kids like these, do we really need to watch any more Olympics coverage on NBC? We already have our own gymnastics event every evening. Besides, they already give away the winners before airing the events.
Of course, I still need to find a way to watch the Ethiopian team compete in swimming. But that's a different issue, I think. I think this is the first time in three months where I've secretly wished we still had cable.