Do you remember that list of 46 people I want to make sure my children know about?
Well, I've decided to try a little experiment. Aiden, Alyson, and I are going to write mini-biographies about each of these people and publish them on a new blog, aptly titled…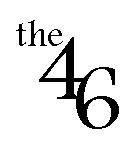 So keep your eyes peeled. Aiden's already working on the first post. He's pretty excited! This should be fun.
Just don't tell them that they'll be learning anything this Summer.