I'm past-due in posting these. Even though we've been snowed/iced in for about a week, it's still been pretty hectic. All that being said, here's some highlights from our annual pilgrimage to Monster Jam's Party in the Pits. I love that we can get these Pit Passes through the Scout District. It's the highlight of the year for the kids. Well…it's definitely the highlight for one of them…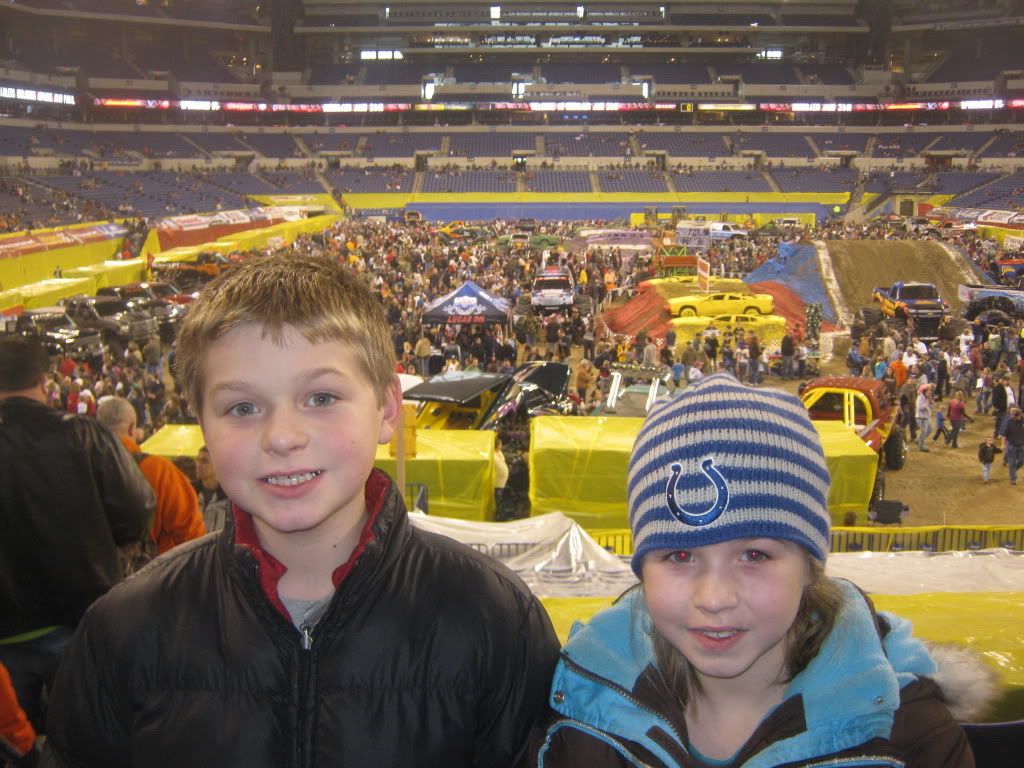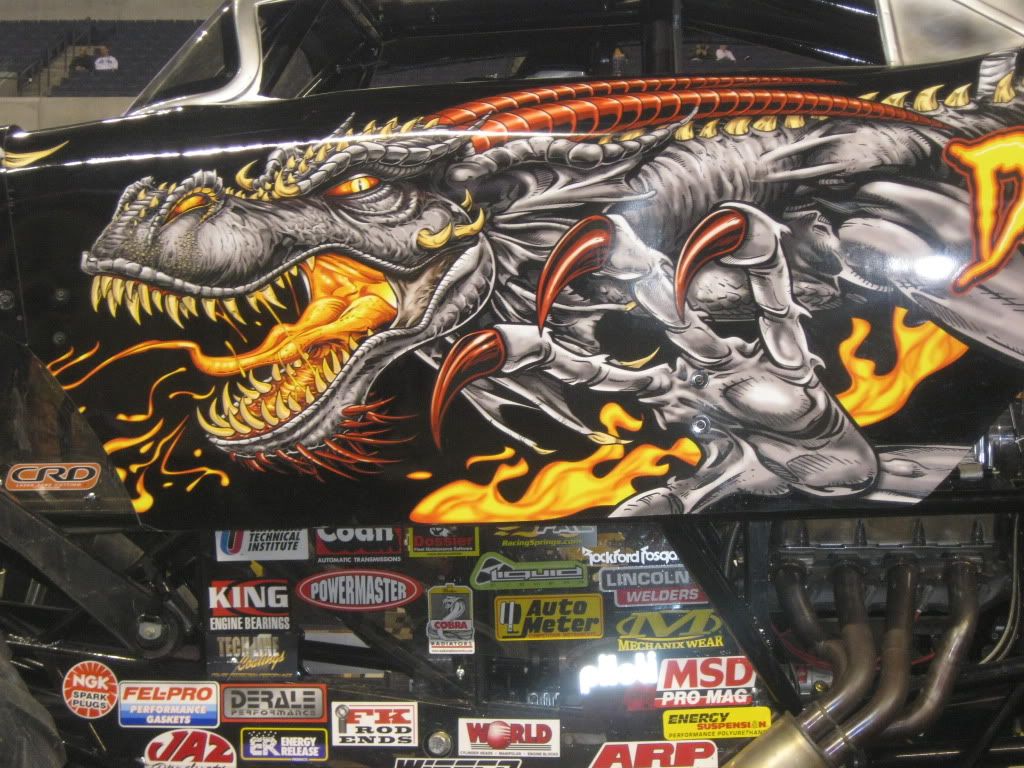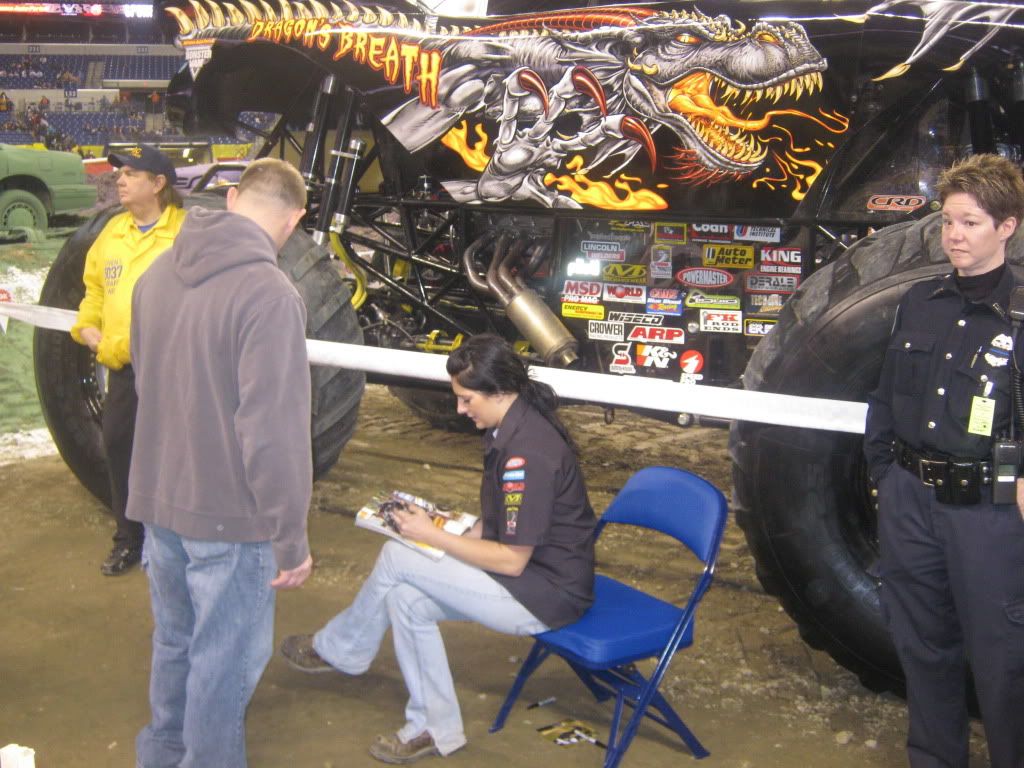 (Yes…women do drive Monster trucks. Remember?)
You caught the name of this truck – right? Any surprise that this was Aly's favorite truck? I didn't think so.
This was the first time Air Force Afterburner had visited Indy. Any idea who's excited about this?
Aly was convinced that this was part of one of the Monster Jam trucks. She put it in her pocket to take home. She wants to sell it on eBay.
"Who's ready for Monster Jam!?!"
Not sure what happened with this picture. But I thought it looked kinda cool so I decided to share it.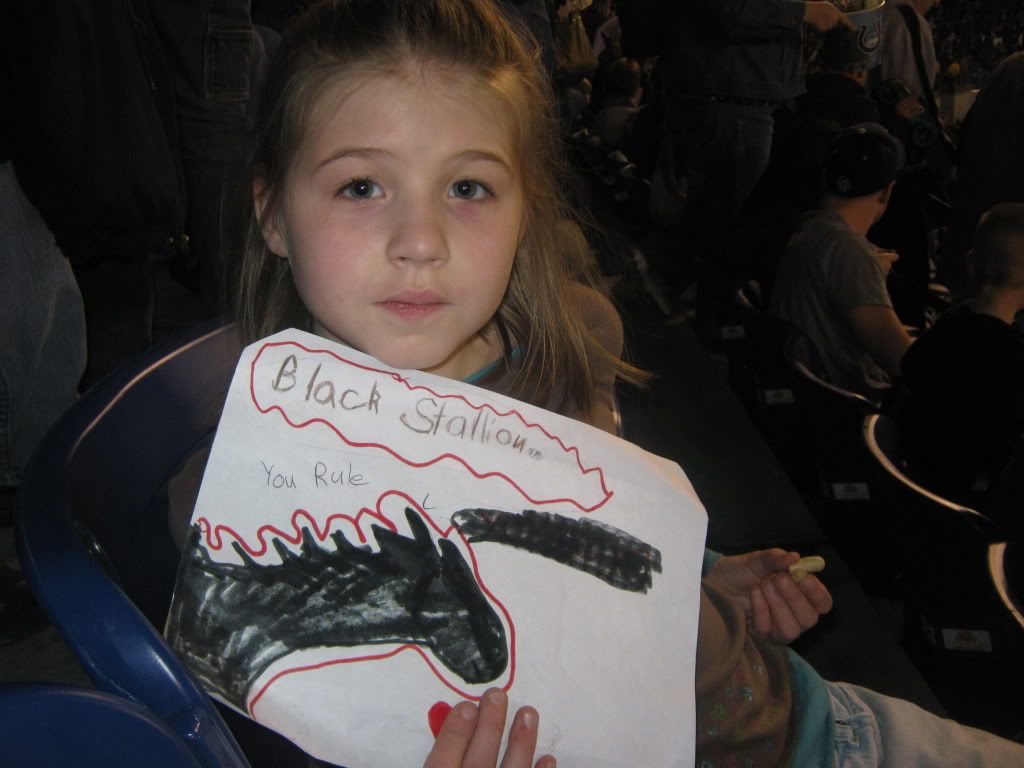 We remembered to bring the homemade signs this year. Of course, we were so high up that no one could really see them. Aiden and Aly didn't care, as you can see…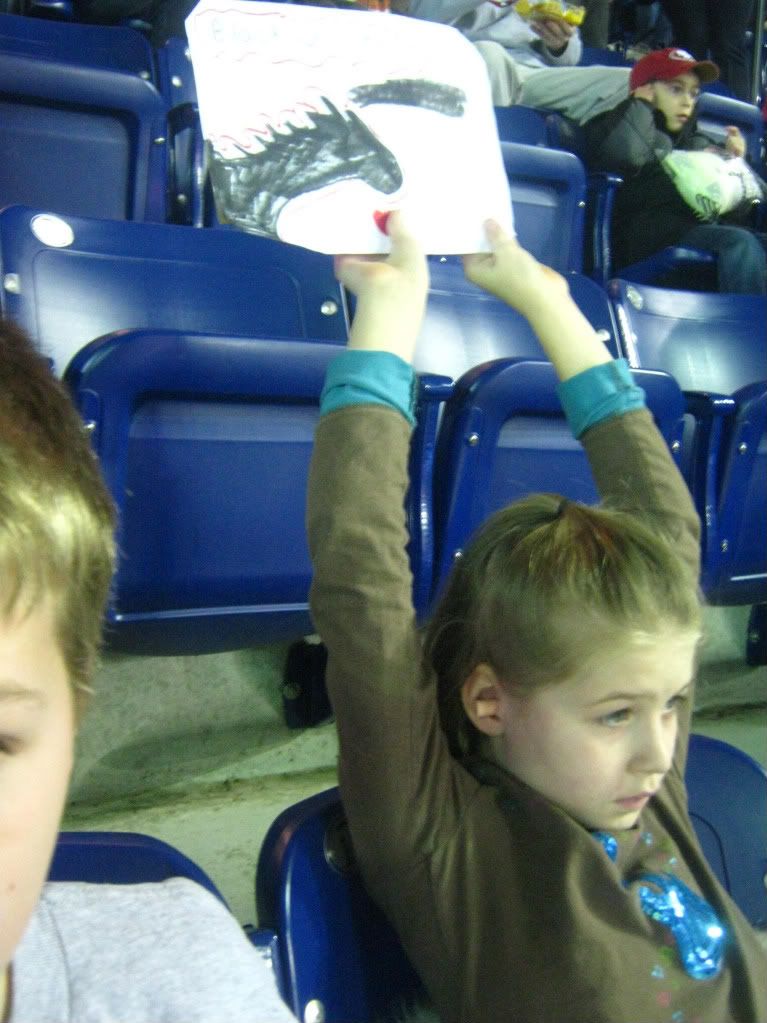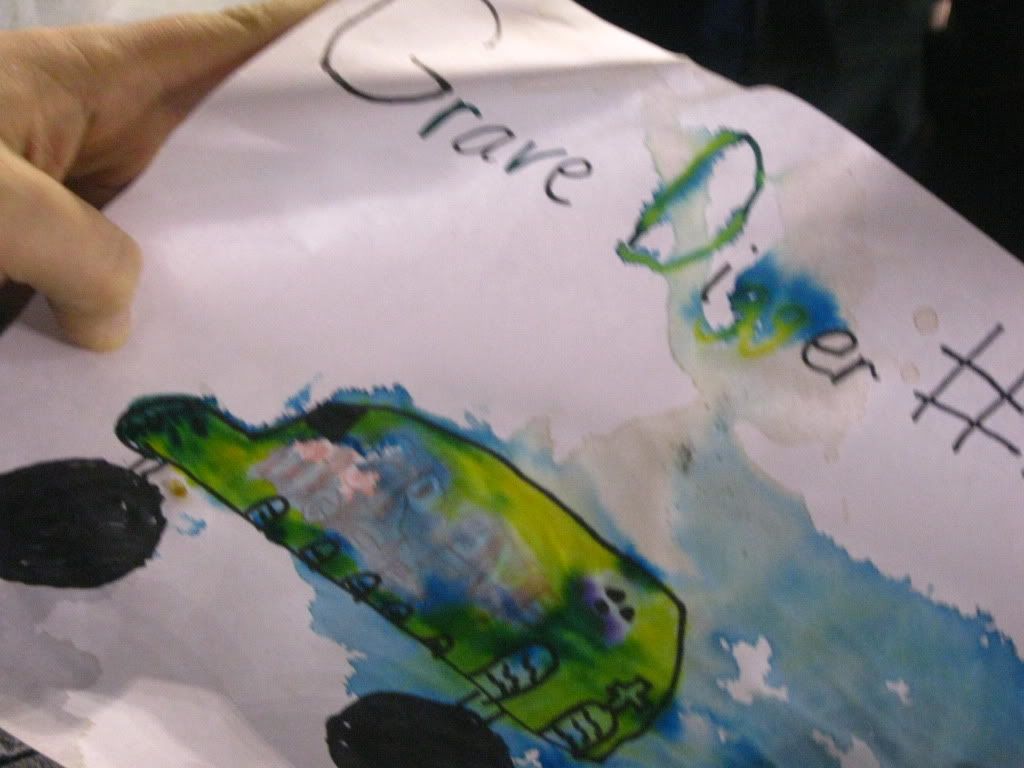 Something spilled on their signs, as you can see on Aiden's. That didn't stop Aly from lifting it up with pride and shouting louder than before!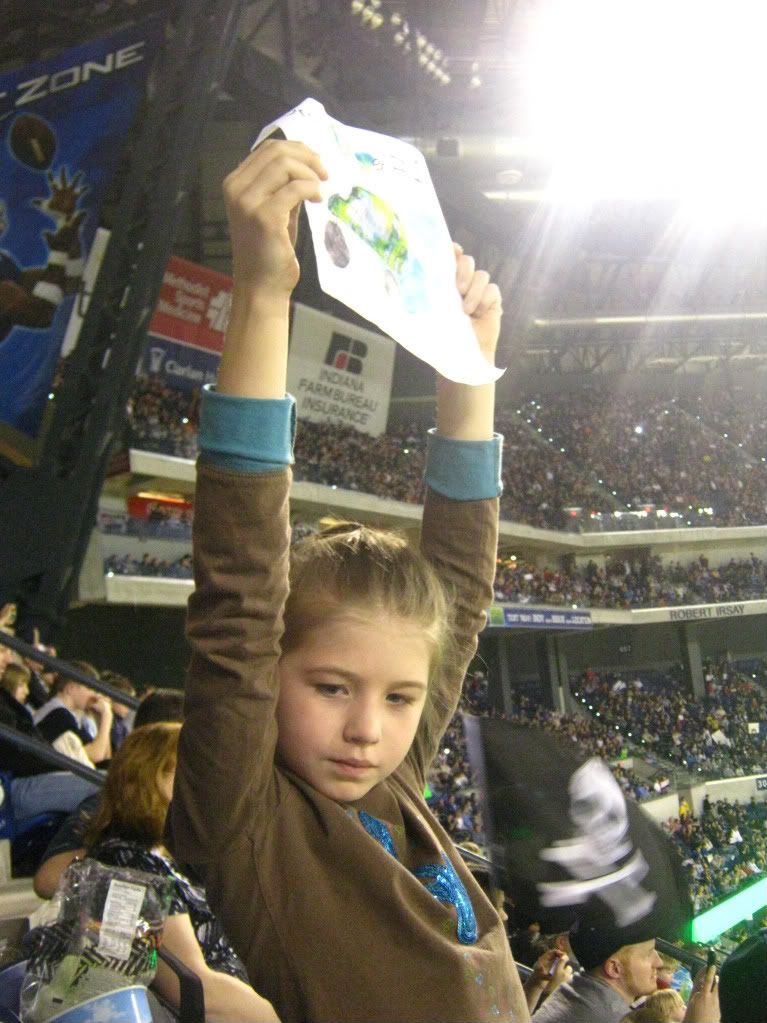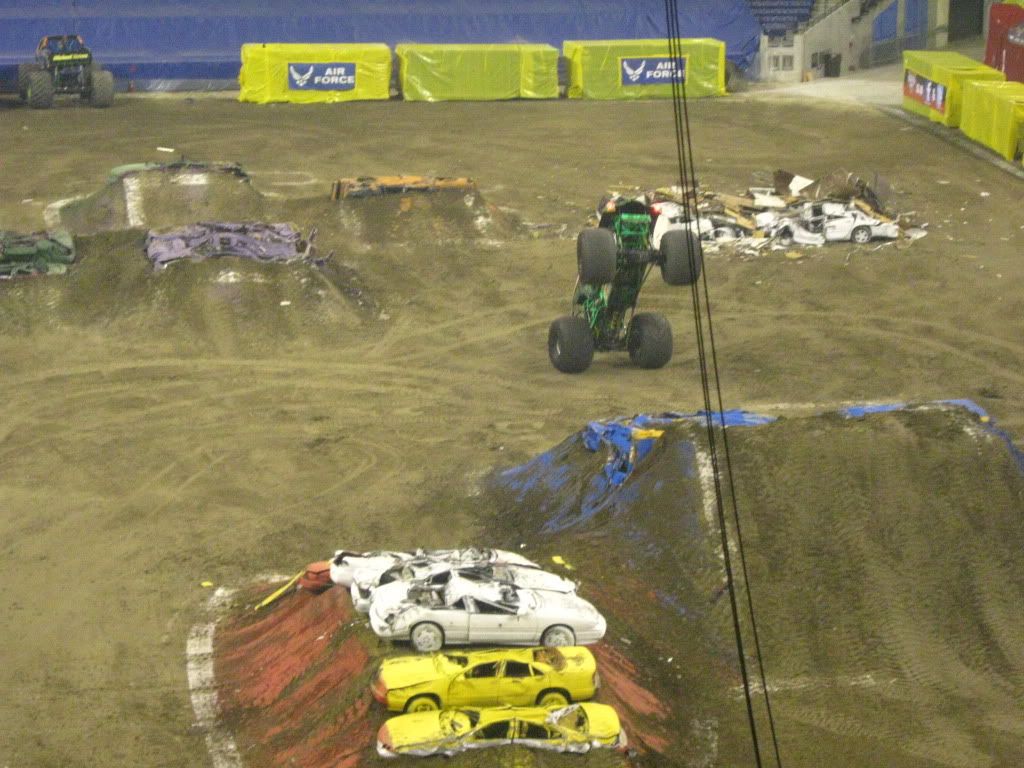 Wheelie!